MANY THANKS TO THE MINISTRY OF YOUTH, SPORTS, AND COMMUNITY EMPOWERMENT OF THE REPUBLIC OF MALDIVES, BODYBUILDING ASSOCIATION OF MALDIVES (BBAM) AND ASIAN AND WORLD BODYBUILDING AND PHYSIQUE SPORTS FEDERATIONS (ABBF AND WBPF) FOR GIVING ME THIS OPPORTUNITY TO BE THE HEAD COACH FOR THE MALDIVES TEAM TO THE ABBF ASIAN CHAMPIONSHIPS TO BE HELD IN THE REBUBLIC OF MALDIVES ON 15- 21st JULY 2022.
The day I touched down, I was well received by Mr Azoo (Deputy Minister of Youth and Sports Ministry), Mr. Ibrahim Hameed (president of BBAM) and Mr Aiman (Vice President of BBAM) together with some national athletes at the airport.
Been 1 month here n the prep is going at full steam now. They are all hard working athletes. Phase 1 has ended. Today is physique assessment (body check) day then its Phase 2. And you bet it's gonna be even more intense! 8 more weeks guys! Time to make yourself and your country proud!
In the 7 years absence, I hardly train n wasn't eating right n as a result of that I lost a lot of muscles n actually gained quite a lot of fat especially on my lower back. Never before in my life I was this out of shape. I also wasn't feeling good as I was always weak and tired n that was one of the reasons I started back training.
Beside work, I've been doing some sight seeing in this main island where the capital city , Male is located. The hospitality here has been excellent. They are really good and very friendly people esp the officials from BBAM and the Youth and Sports Ministry.
Without a doubt, Maldives is one of the most beautiful countries in the world. I can ❌ it in my bucket list now.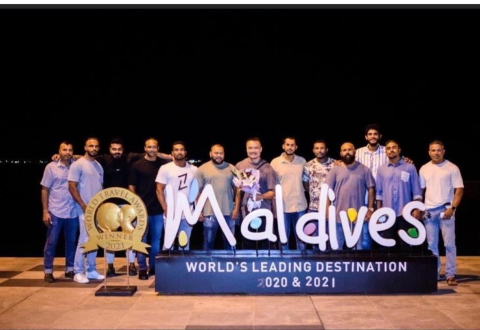 At the Maldives International Airport upon arrival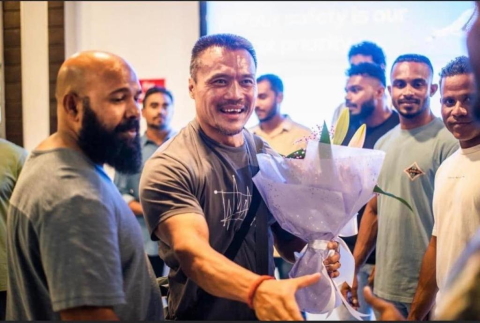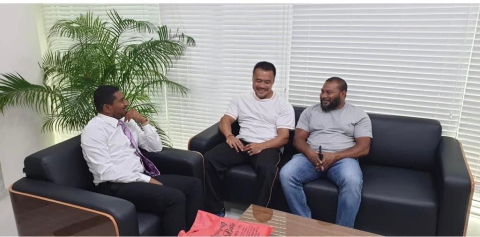 Paid a courtesy visit to the Youth n Sports Minister, Hon Mr Ahmed Maalof at his official office. I was accompanied by the president of BBAM.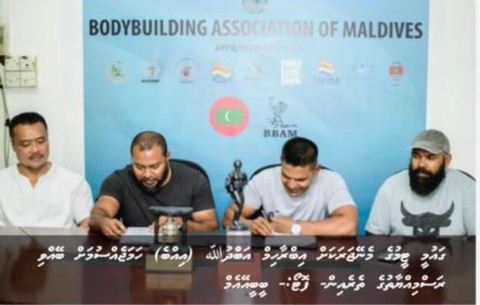 At a press conference upon arrival. The President of BBAM, team manager n my assistant coach were also present.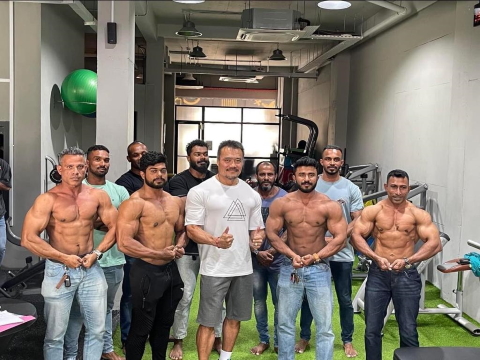 With the A-team of the Maldives national squad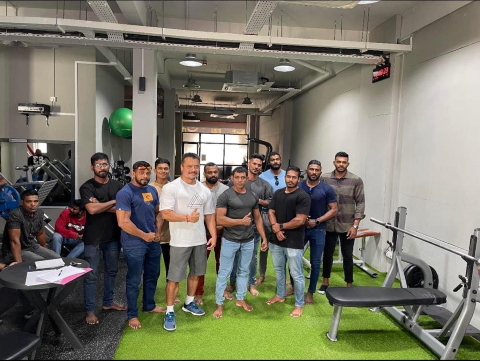 B-team of the national team